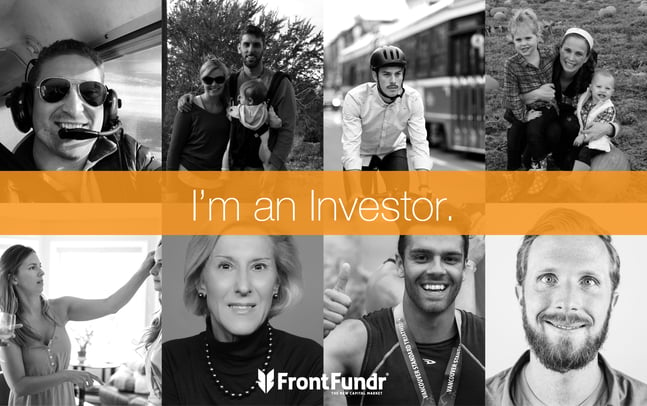 Just over 3 years ago, our CEO Peter-Paul Van Hoeken, set out to change the funding model for early stage and growth companies in Canada. His mission was to unlock capital and to make the process of fundraising more efficient, transparent and accessible. Working closely with regulators across Canada, Peter-Paul was instrumental in helping to develop new regulations to enable investing through online platforms and to engage ALL Canadians to participate in investment opportunities.
The result was the launch of FrontFundr in 2015, an online investment platform that has now closed 14 deals and processed close to $2.5M from a wide range of Canadians, both Accredited (high net worth) individuals and the average Canadian.
Progress is continuing to be made.
Today, the British Columbia Securities Commission (BCSC) announced significant improvements to crowdfunding rules that will enable B.C.-based issuers (private companies) to access investors in Alberta and Alberta-based issuers access to investors in B.C.. The amendments also permit an increased investment, for qualified individuals, of up to $5,000 (versus the previous individual threshold of $1,500) if the following conditions are met:
The investor lives in British Columbia or Alberta;
the issuer maintains their head office in British Columbia or Alberta;
the start-up crowdfunding distribution is made through a registered dealer; and
the dealer has determined that the investment is suitable for the investor.
The rules governing other participating jurisdictions remain the same. The rule changes apply to B.C. and Alberta only and serve to harmonize these jurisdictions and provide issuers and portals greater opportunity to complete a successful offering. It is significant to note that Frontfundr is presently the only online portal operating in both B.C. and Alberta that is a registered dealer. FrontFundr is a national platform also operates its portal in Manitoba, New Brunswick and Nova Scotia, Ontario, Quebec, Saskatchewan.
FrontFundr is excited to further bridge the funding gap and to support the entrepreneurial ecosystem using these improvements to the regulations. Companies seeking debt or equity financing between $250K - $5M now have a greater opportunity to engage individual investors across Canada. Interested in learning more? Visit www.frontfundr.com or connect with steve@frontfundr.com
We will be happy to provide any additional information or answer any questions.