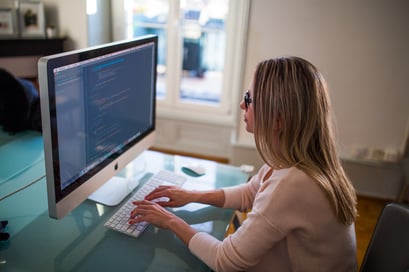 Raising capital online is a new option offering many advantages including efficiencies, transparency and the option to engage a broad group of investors. In order to fully maximize your success, it is important to plan ahead. To help you, we've put together five key tips.
1. Know your specific audience
Who do you want to engage? Try to understand the characteristics of your potential investors. Similar to how companies do market research on their target customers, there's also research done on potential investors. These individuals can be your customers, professional connections, or those within your community. Investors are interested in opportunities for different reasons so make sure to separate them in whichever groups make the most sense (ex. University Alumni, Past Co-workers, etc.). Create different subgroups of your target audience (more in next section!). Don't be afraid to expand your audience to target those who are actually committing to invest versus your original "investor type".
2. Personalization
Take the time to evaluate the initial investors and see if they represent your original audience.
Consider the following before tailoring your content based off these investors:
Content is catered to these individuals (your investors) who are passionate about the company's mission.
Some companies take a broad approach by reaching out to as many people as possible with messaging that appeals to a large group.
Other companies embrace a narrow approach that focuses on a specific investor group such as accredited investors, thus cultivating a more tight-knit group of investors.
Ask: "Why are investors interested?" Based on the audience you decided on in Tip #1, estimate what will be most relevant and valuable for them.
Watch RED Mountain's video held during their campaign, where they asked investors just that.
3. Create a Communication Action Plan
All marketing elements should be organized based on your audience.
This includes some (or all) of the following:
Prepare an email schedule for contacting potential investors (who have expressed interest in supporting you or your business).
Build out a schedule for sending emails: 2 months pre-launch, 1 month, 1 week, 24 hours, etc. as well as a email schedule for throughout the campaign.
Brainstorm content ideas you'd like to send to investors throughout the campaign. These could include videos, blogs, webinar Q&A, contests, events or other opportunities to engage with investors and allow them to learn more.
You may start with a smaller group in your initial outreach, but don't fear, your list will grow over time and you'll be able to customize to the group's interests.
If these potential investors are passionate about your mission, they will tell others about the opportunity. Don't underestimate the power of "word of mouth". The more people who learn about the investment opportunity, the more likely you will have a successful campaign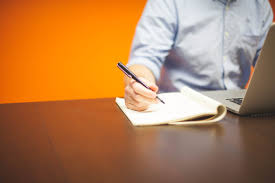 4. Spread the Word
Preparation is key. Whether your team is pushing out and scheduling social media, newsletters, or emails; try to be as prepared as possible before the campaign launches. In addition to an online strategy, consider using more traditional media outlets as well. For some companies, taking advantage of radio, newspaper, and television can work well for their story.
Make sure to understand how you will combine both digital and traditional media resources to expand your reach, and how each layout will complement one another. Take time to evaluate which outlets are having the most success and don't hesitant to refocus your energy (and dollars) there.
5. Set an achievable goal and keep going.
Make sure the funding goal you set is achievable. Getting ready for a campaign can be a ton of work, especially managing a successful one. As the founder, you cannot do everything on your own. Consider hiring help to launch a successful campaign.
Be sure to revisit your goal often and assess how it impacts all aspects of the campaign. Once your goal is completed, the focus can shift on a limited opportunity for any Canadian to become an investor in your company.
We hope these tips are helpful in preparing for your next raise. We are always looking to collaborate with entrepreneurs and make sure they're successful.
If you have any suggestions to add to this, please don't hesitate to reach out!
Your next best resource will be our "How to Master StartUp Funding Guide" to learn more about raising capital for your startup.
As per legislation regarding marketing material, investors should at all times be dealt with fairly, honestly and in good faith, which means there should be no misrepresentations in the materials you distribute about your company or an offering. If you are using an agency such as FrontFundr to facilitate your raise, you must obtain approval from the agency for all materials for your raise before sending them out to potential investors.