It's amazing that sometimes, one person can make an impact that changes the world.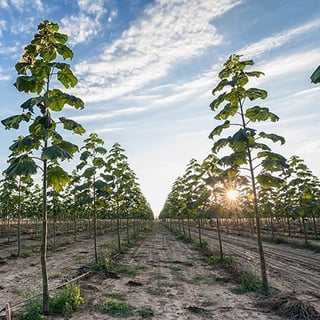 What is a better investment than one made in our world and where we live?
We had the chance to sit down with Wendy Burton, tree lover, forest wanderer and a believer in empowering individuals to have an impact on their carbon footprint. We love featuring our social, impact-focused businesses and we hope you enjoy hearing more from Wendy.
What do you wish you knew before you started World Tree?
I knew I wasn't going to be an overnight success. You go into it with visions grandeur that it'll happen pretty fast. The difference is that the education and the learning process from when I started World Tree to now, really did take this long to understand it. It's a tree!
The Empress tree is the fastest growing hardwood tree in the world. It takes 10-15 years to reach maturity. Now here we are 15 years later. Not only am I an expert on the team, I've been able to bring on other people who are also experts. We have a pretty knowledgeable team but we can always learn more. Our roots run deep.
What did you envision when planning out an investment campaign with FrontFundr?
I saw that FrontFundr is really geared towards millennials. I believe that this whole group of individuals are smart enough and strong enough to take investing in their own hands. I believe they are conscious to the needs of the environment. They have the ability to offset their individual carbon footprint and create wealth for themselves and their communities, all from the ease of their laptops.
What is one (or two) thing(s) you've learned about yourself in starting your own venture?
It really does take a village. It's very important that you surround yourself with others who are aligned with your vision and mission. Teamwork really does make the dream work. You really don't know what you are going to encounter until you do it. How you handle a breakdown. I've seen every breakdown as an opportunity for a breakthrough.
It's not how you manage the high's, it's how you manage the lows.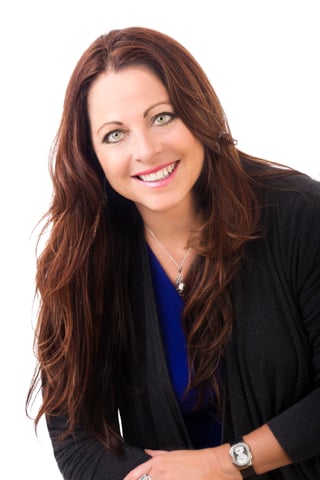 Would advice would you give to other social impact-focused entrepreneurs who plan to leverage crowdfunding as a funding opportunity?
Don't stray from your core focus just to please other people. Stay focused on your mission and your passion. Try not to worry about the money. Trust me, if you're doing what you love, the money will follow. Do research on the best platform and the best way to raise the amount of money you're trying to raise. Make sure that the company you choose is aligned with where you want to be.
For those who might be hesitant about moving forward (or committing) to a campaign, what was helpful for you in deciding to take the leap?
It's the people that we met at FrontFundr that really made the biggest difference. Everything is relationship based. I liked Peter-Paul. Ross. Jill. I liked them. They showed a genuine interest in what we're doing. They fit. You have to like the people you do business with. You have to have the warm fuzzies. You have to be able to call them and say, "We have a breakdown!" without fear.
We discovered that the Great Wall of China is on your bucket list, Why?
I love hiking. I love going for long walks. I love pathways. The Great Wall of China is a really cool path. In my life, whenever I go somewhere, I try to pay attention to the path. Whether that's hiking through a forest, hiking Camelback mountain, there's an energy associated, that I want to experience.