Diversity is essential for innovation and economic growth. We know this. The numbers demonstrate the importance of diversity of thought and experience. Far beyond being the right thing to do, the research demonstrates a strong business case. Yet women continue to be underrepresented in all sectors, especially in science and technology.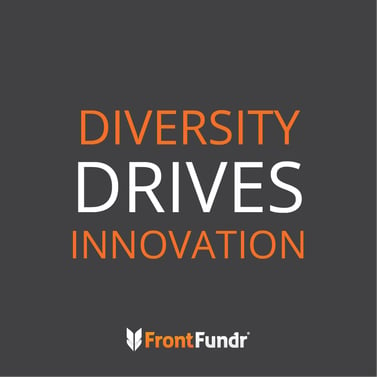 I have spent my career advocating for the economic advancement of women. Although progress has been made to expand choices for women, the more traditional models remain the same. The result is that women are expected to conform to environments and cultures that were not created by them. In Canada, men are two to three times more likely to be in a senior management position than are women and in the tech sector, women hold less than 10 per cent of senior leadership positions (BCIC). Without diversity of thought at the senior level, change will not occur.
Women often start out in a sector but realize mid-career that they are not going to progress as they had envisioned or that they no longer want to be part of a culture that is not designed with their needs in mind. Women's interests go well beyond flexibility, as all genders seek this, and more towards the desire for an inclusive, collaborative culture, away from the "winner takes all" mentality. We want to shift towards the concept that together we are stronger and can build a sustainable business having an impact. Thus, new models are being created.
This is what makes me excited about what we are building at FrontFundr. We are creating a new model of financing that breaks down barriers while increasing collaboration and transparency. We bring people together to drive innovation, empowering anyone to invest in companies they believe in. To prove this point, we recently listed our own company, on our own platform, to raise funds. Our goal was to raise $500,000 but we exceeded this in raising $650,000 comprised of 175 investors. Of these investors, almost 30 per cent were women. An increase over the average of 20 per cent in most private companies in North America. This is progress—slow progress, but a shift in the right direction.
Women now make up 37 per cent of small business owners in Canada, yet only access 4 per cent of venture capital. We know that part of the reason for this is that they do not ask for it. This is because they are building sustainable businesses driven by a desire to create a strong long-term business having a positive impact. But investing in women makes economic sense. According to a study released by First Round Capital, companies in their portfolio with at least one female founder performed 63 per cent better than all-male teams. Gender diversity is critical for increasing innovation within companies and leads to stronger decision-making.
There are many initiatives which exist to support women entrepreneurs through education, mentorship and access to capital. FrontFundr is committed to the latter and works with partners to ensure education and mentorship are available. However, we also see a huge opportunity to engage more women to participate as investors. Our platform provides access for anyone to explore curated investment opportunities and to make investment decisions suitable to their interests and risk tolerance. Opening up this online channel empowers people, especially women, to invest in companies which are meaningful to them. Women investing in women equals better economic opportunities for all. Together we can change the ratio.
"I felt empowered, excited and eager to learn more about investing in early-stage companies. I am also proud to be part of the movement to shift the male/female ratio of investors." – Female FrontFundr Investor.