FrontFundr is seeking women investors to help us grow. We are currently raising capital using our own platform, and have set a goal to increase our percentage of female investors from 30% up to 50%.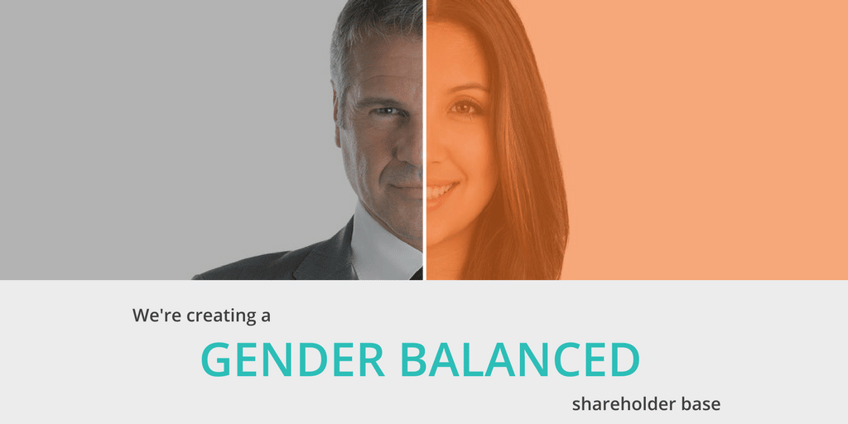 Leading the way for Canadian business
While venture capital continues to favour male entrepreneurs, a recent study by PWC shows that women are much more successful than men in raising capital through crowdfunding. As investors, though, women are still the minority. The industry average for women investors in private companies is 20%. We've already been successful at beating that average, with 30% women investors in our last raise. This time, we want to set a standard for Canadian finance and lead the way for the companies that raise capital on FrontFundr.
A platform that works for women investors and entrepreneurs
Women take a more holistic view when making investments, considering many aspects beyond return. For example women look for companies serving a purpose they believe in, or a team that represents them. And when women invest, they become passionate advocates and brand champions, bringing value to the companies they support. This integrated approach makes investment crowdfunding a great model for women investors. Companies that crowdfund tend be purpose-driven, and platforms like FrontFundr make it easy for investors and entrepreneurs to connect.
One-third of the companies that have raised capital on FrontFundr have been-women led, a number we are working to continually increase through initiatives like the RAISE Collective. On the other side of the equation, we want more women to invest in early and growth stage companies. By investing in FrontFundr, women diversify their portfolios while contributing to a platform that helps to fund more women-led businesses.
Help us get to our goal
We're working hard to spread our message to investors we hope will join us, but also to other businesses who can be inspired to reach out to more women investors. Help us reach our 50:50 target.
Invest: Learn more about the opportunity to #OwnYourShare in FrontFundr.
View our campaign page here. The process takes approximately 12 minutes .
Full details of the offering can be found in the Offering Memorandum. This email is for information purposes only. Please consult your finance professional before making an investment.