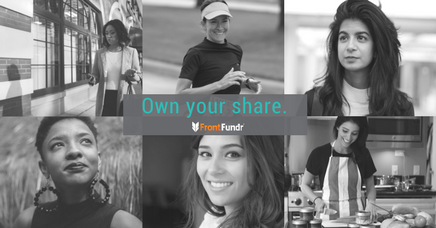 We are currently raising money to grow FrontFundr and we're using our own platform to do it! We've set a goal to create a gender-balanced shareholder base with 50% women investors. It's an ambitious target, but we are up for the challenge. For perspective, consider that in our last raise, 30% of our investors were women, well above the industry average of 20%. By reaching 50%, we want to set the standard for Canadian finance and raise awareness around the untapped power of women investors.
We know that women take a holistic view when it comes to investing, considering many aspects beyond returns. Today we are taking a look at the perspectives of women who have already invested in FrontFundr to find out what makes it the right investment for them.


Investor perspective: Katrina Caroll-Foster
Katrina Carroll-Foster is the branding expert and entrepreneur behind Kollectively, and a serial FrontFundr investor. Our CGO, Jill Earthy caught up with Katrina in the car between meetings, to ask her about why she invests.

What other women are saying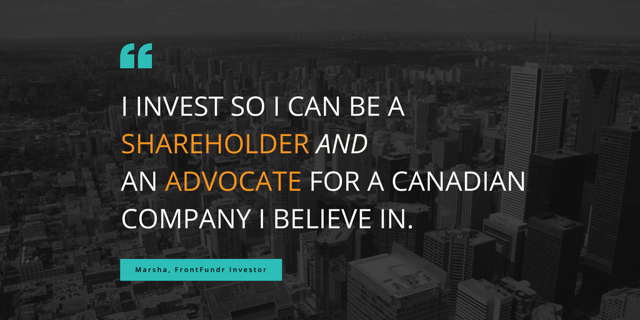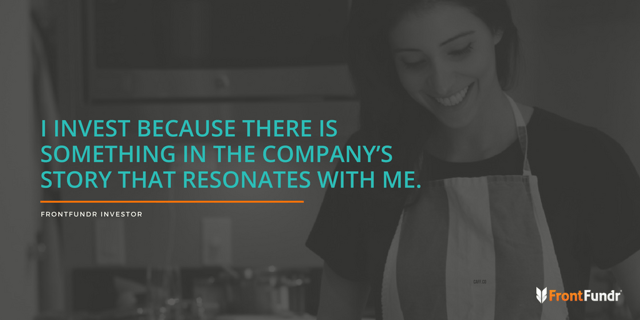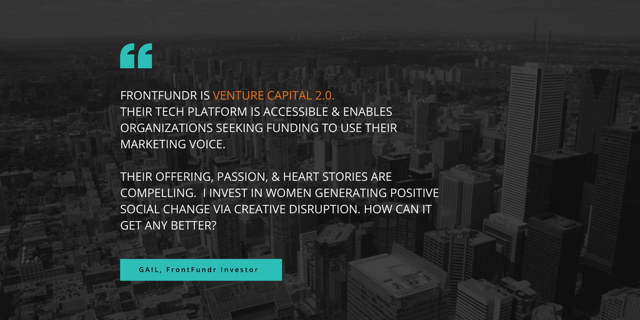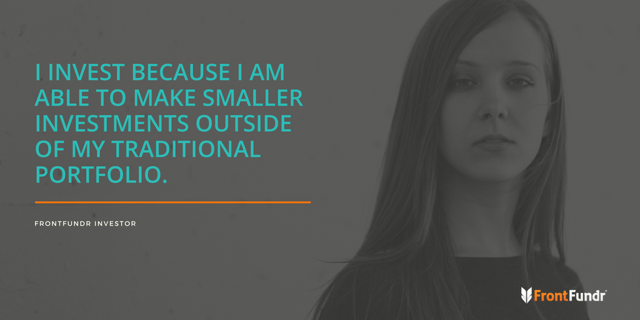 Why do you invest? Share your thoughts with us on social media @FrontFundr or send us an email to: support@frontfundr.com.
Want to learn more about the opportunity to invest in FrontFundr? View our campaign page here.